Ufone started 3G trials in Multan. Lately yesterday Ufone Confirmed via SMS that it has launched Free 3G Service in Multan.
After launching 3G Trials in major cities of Pakistan like Lahore Karachi Islamabad Rawalpindi and Faisalabad and Peshawar, Ufone hits multan city for its 3G trials.
Read: How to activate 3G on Your phone
3G Coverage Map:
Now official ufone website showing 3G enabled areas. Check the picture below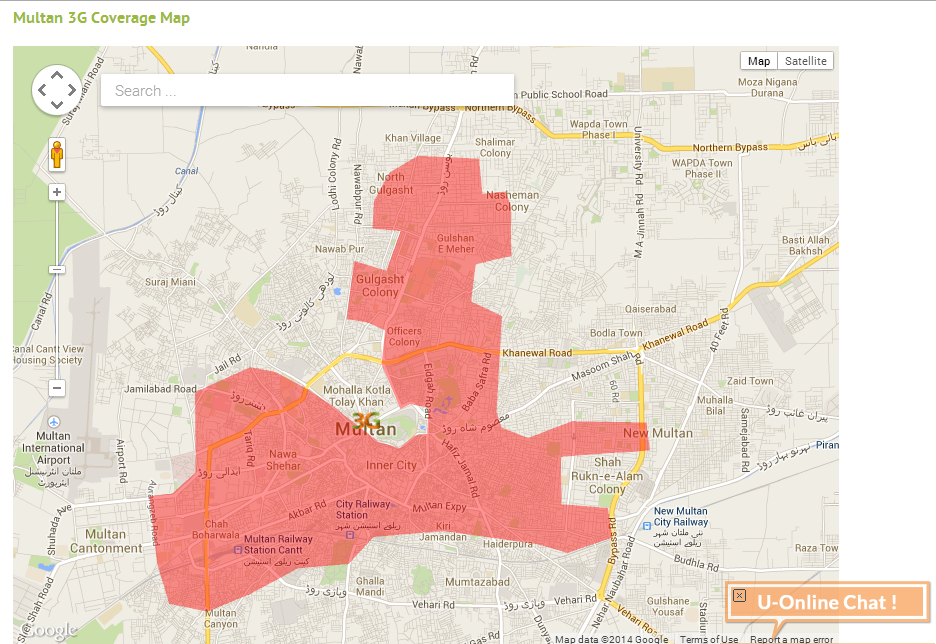 To Check whether you are coverage area or not, Dial *3344#. You will receive sms confirmation about the area. If you are in coverage area you will be able to use it free of cost.
This is still not confirmed that when is the trial period is going to end in Multan but ufone may be going to end this by 3 June 2014 as per other cities dates.
Ufone have also commercially launched 3G in Lahore Karachi Islamabad and Rawalpindi, If you are currently in these cities then you have to subscribe a package for 3G use. Otherwise you will be charged a heavy cost.
Read: Ufone 3G Prepaid and Postpaid Packages
Want to how much speed is available on 3G network ? then read the detailed analysis at 3G vs 2G Speed Analysis