Videolan Client Player (named shortly as VLC player) made by a group of peoples which belong to non-profit organisation, some volunteers, developing and promoting free, open-source multimedia solutions.
Mac OS ScreenShot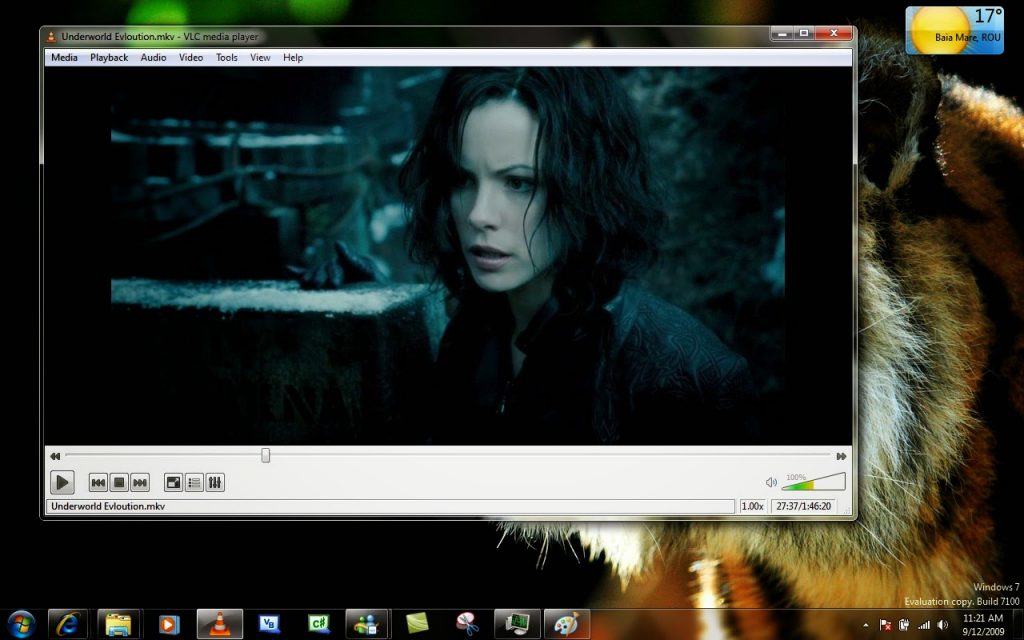 Windows 7 Screenshot
Features:
Some unique features are
Simple,fast and powerful media player.
It is able to play nearly all kind of formats of audio and video. So no need to download any codecs.
No advertisement and no user tracking.
Supports setting your video as your desktop wallpaper.
It can also play streaming from Web.
It can take screenshots from video.
It can resize video aspect ratio.
It can boost audio volume up to 200%.
It supports Utorrent streaming.
It supports dual-audio tracks.
It can convert media files.
It works on Linux, Unix, Windows XP,7,8 and Mac OS.
Supports network streaming including HLS.
Supports Multi language subtitles.
Lots of other features are included too.
Android Platform:
Recently, VLC have introduced its beta version on android platform which is another good news for users as it works on android version 2.1 and above and supports almost all formats on android platform too.
Download: